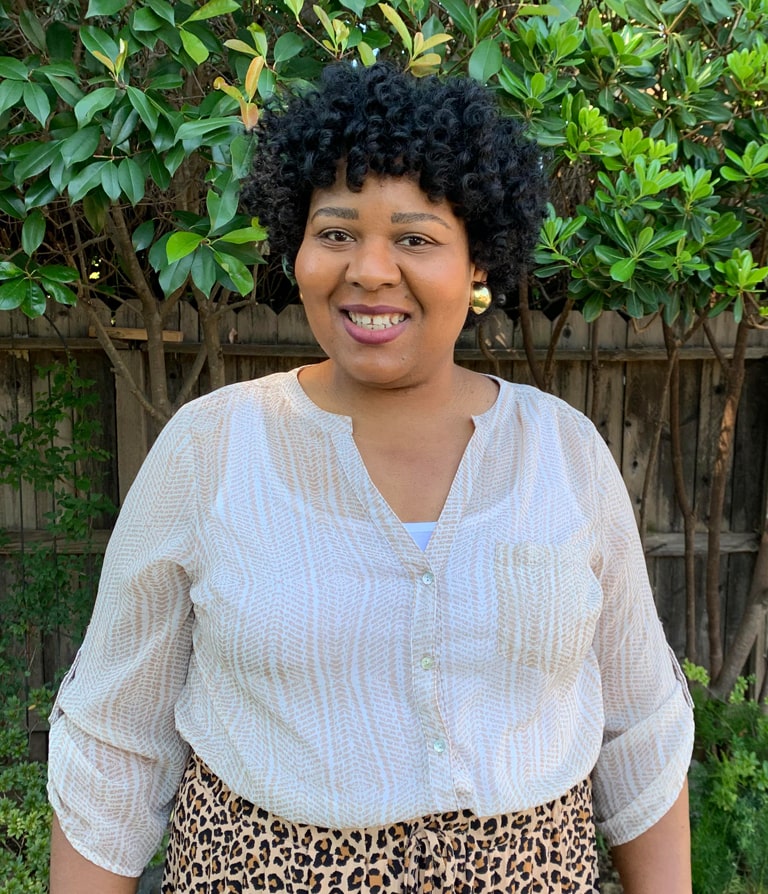 Ta'Shanne Horn, LCSW
Position:

Clinical Social Worker

Experience:

Location:

572 Rio Lindo Avenue, #203, Chico, CA 95926

Email:

Phone:
Ta'Shanne Horn, LCSW
ClinIc Director
Licensed Clinical Social Worker
CA Licence #8931
Ta'Shanne Horn is the Clinical Director and Nysa Therapist, and has been working in various capacities with Nysa since 2013. Prior to joining the Nysa team, Ta'Shanne worked in the field of social work with at-risk youth, developmentally disabled children and adults, mothers who struggle with Perinatal Mood and Anxiety Disorders and within a hospital setting as a discharge planner for over a decade. For Ta'Shanne, discovering Nysa Therapy has been a breath of fresh air. It is both challenging and rewarding as she is learning how to be gentle, bold and effective in order to make long-lasting change in someone's life.
The transformation that Ta'Shanne has witnessed in patient's lives has been both terrifying and stunning to see. The Nysa Method has helped her explore and alter her own experiences, struggles and defenses, so that she can show up better in the world for herself and for her patients. To Ta'Shanne, so much dedication has gone into this method to make sure that it can be teachable and retainable for both inexperienced and seasoned therapists — so they can learn and adapt it into their own practice.
Ta'Shanne is inspired by Steve, whose life struggles, joys, and work have helped him discover this method. For the first time in her career, Nysa Therapy has given her a first-hand look at what is possible in an authentic relational therapeutic setting. It is possible for a person to transform their lives and be free from their trauma and to live a life that is worth living, through the healing of a therapeutic relationship.  The guidance and mentoring that Ta'Shanne has received has helped her discover who she is as a therapist and how she can connect with someone's heart to build a true meaningful therapeutic alliance.
When she's not working with the Nysa team, Ta'Shanne enjoys crafting, and has tried crochet, knitting, polymer clay, wire wrapping and resin. She enjoys making jewelry and hopes one day to make and sell items for fun, and to save money for traveling abroad.
Ta'Shanne's advice for therapists integrating the Nysa Method into their work:
Be open. The Nysa Method is very different from what we have been taught in school. I appreciate that Nysa wants to challenge the psychology field to better understand personality disorders and strive to give this population a chance to be seen for their strengths and perseverance rather than through stereotypes, misconceptions and stigma.