At Nysa Therapy we specialize in the treatment of personality disorders. Whether you are looking for help for yourself or a loved one or are a professional seeking a deeper understanding of personality disorders and how to provide effective treatment, we can help.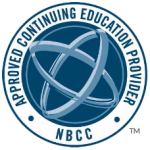 Nysa Therapy has been approved by NBCC as an Approved Continuing Education Provider, ACEP No. 6846. Programs that do not qualify for NBCC credit are clearly identified. Nysa Therapy is solely responsible for all aspects of the programs.
© 2021 NYSA Therapy. All Rights Reserved. Site by DK Web Design.
​If you are a therapist seeking training, feel free to engage with us using our contact page. If you are a patient, please be aware that this is not a confidential means of communication. Reach out to your therapist directly to discuss treatment as needed. If you utilize our contact form, please be brief in describing your needs and we will follow up for additional details.